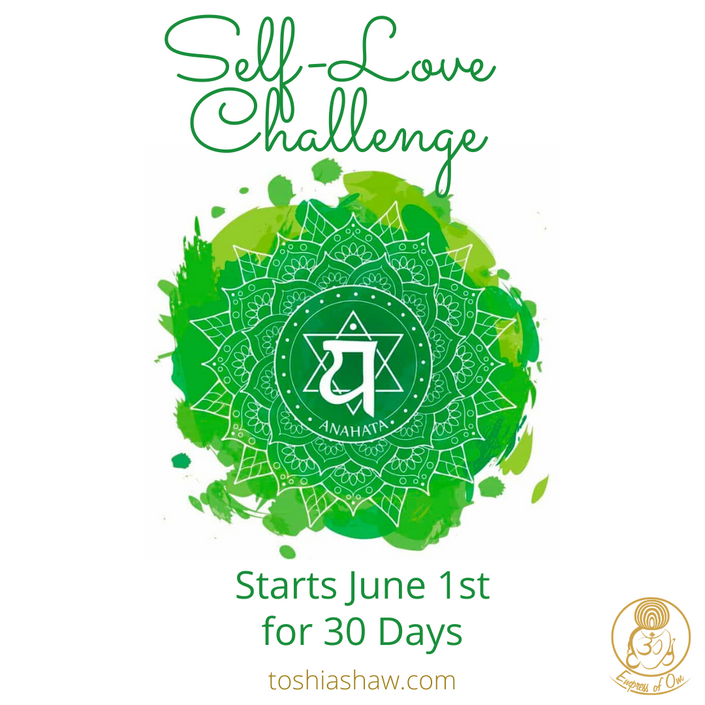 Self-Love Challenge
Take a 30-day spiritual journey to activate your heart chakra
You asked for it and its back Spiritual Bae's, for 30 days we will focus on self-love by studying the Anahanta (the original Sanskrit name), the heart chakra. Self-love involves self-compassion; and it entails being warm and understanding toward ourselves when we suffer, fail, or feel inadequate, rather than ignoring our pain or beating ourselves with self-criticism.
"Self-compassion involves treating yourself with the same kindness, concern, and support you'd show to a good friend. When faced with difficult life struggles, or confronting personal mistakes, failures, and inadequacies, self-compassion responds with kindness rather than harsh self-judgment, recognizing that imperfection is part of the shared human experience." (Neff & Dahm, 2015)
We're going to go deeper with what it means to love ourselves and go past what we see in the mirror. We're going to gain an understanding of just what it means to understand, embody, and practice self-love with mindfulness. In doing so we will take a balanced approach to our negative emotions so that feelings are neither suppressed nor exaggerated. Mindfulness is a non-judgmental, open mind state in which one observes thoughts and feelings as they are, without trying to suppress or deny them. We cannot ignore our pain and feel compassion for it at the same time. We will deal with them with openness and clarity so that there is mindful awareness.
In this deep 30-day transformative dive we will balance our heart center with responsibility, compassion, self-kindness, integrity, forgiveness-of-self, and love.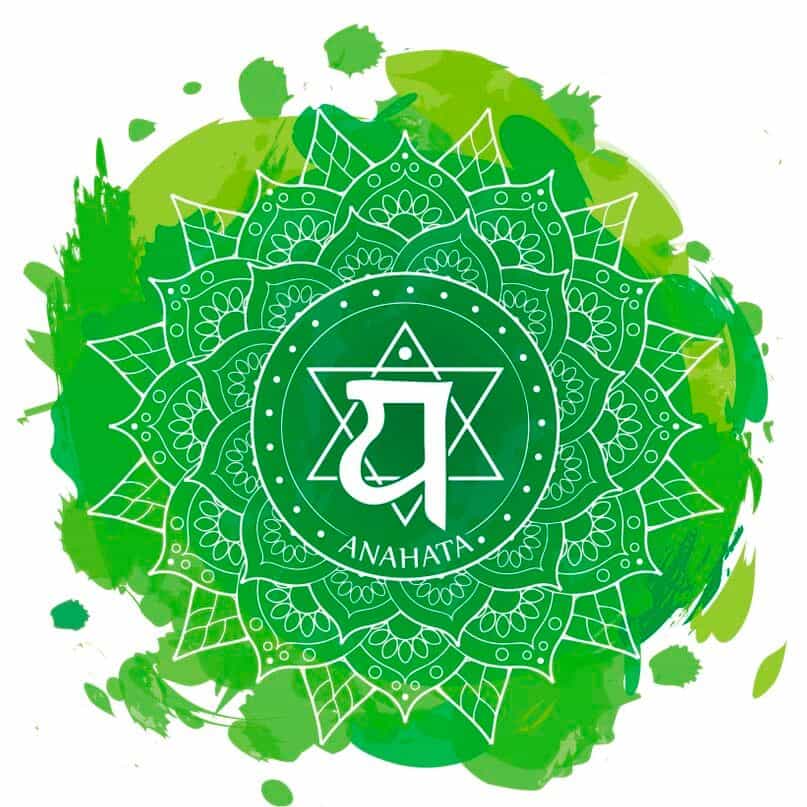 What is the Heart Chakra—Anahata Chkara
Location: Heart
System: Circulatory, respiratory, immune
Gland: Thymus
Associations: Compassion, love, acceptance, emotional openness, relating, giving
Color: Green
Element: Air
Mantra: Yam
Driven by the principles of transformation and integration, the fourth energy center is said to bridge earthly and spiritual aspirations. We will explore what makes the essence of this chakra and how to unravel its powerful energy to enrich your life.
Heart Chakra Psychological Meanings:
Love for oneself and others
Relating, relationships
Compassion, empathy
Forgiveness, acceptance
Transformation, change
Ability to grieve and reach peace
Compassionate discernment
Center of awareness, integration of insights
When the heart chakra is open, you may feel being deeply connected the harmonious exchange of energy with all that is around you, and the appreciation of beauty. However, when there's a blockage in the heart chakra, you may experience difficulties in your relating with others, such as excessive jealousy, codependency, being closed down, withdrawn, unable to form relationships, inability to love, and heart chakra pain.
We will focus on the most important relationship of all, relationship of "self." Join me for 30-days in a deep dive of self-reflection, heart centered discernment, pranayama to open the heart to help strengthen lungs and circulation, and ease and calm the mind. This challenge will also help reduce stress and depression and, overall, makes you feel wonderful, with deep acceptance, gratitude, and daily activities that will feed your heart.
*This 30-day challenge will go hand in hand with the Honoring the Sacral Chakra Challenge which also start June 1st, so if you signed up with that challenge you will gain access to this automatically.
Your Instructor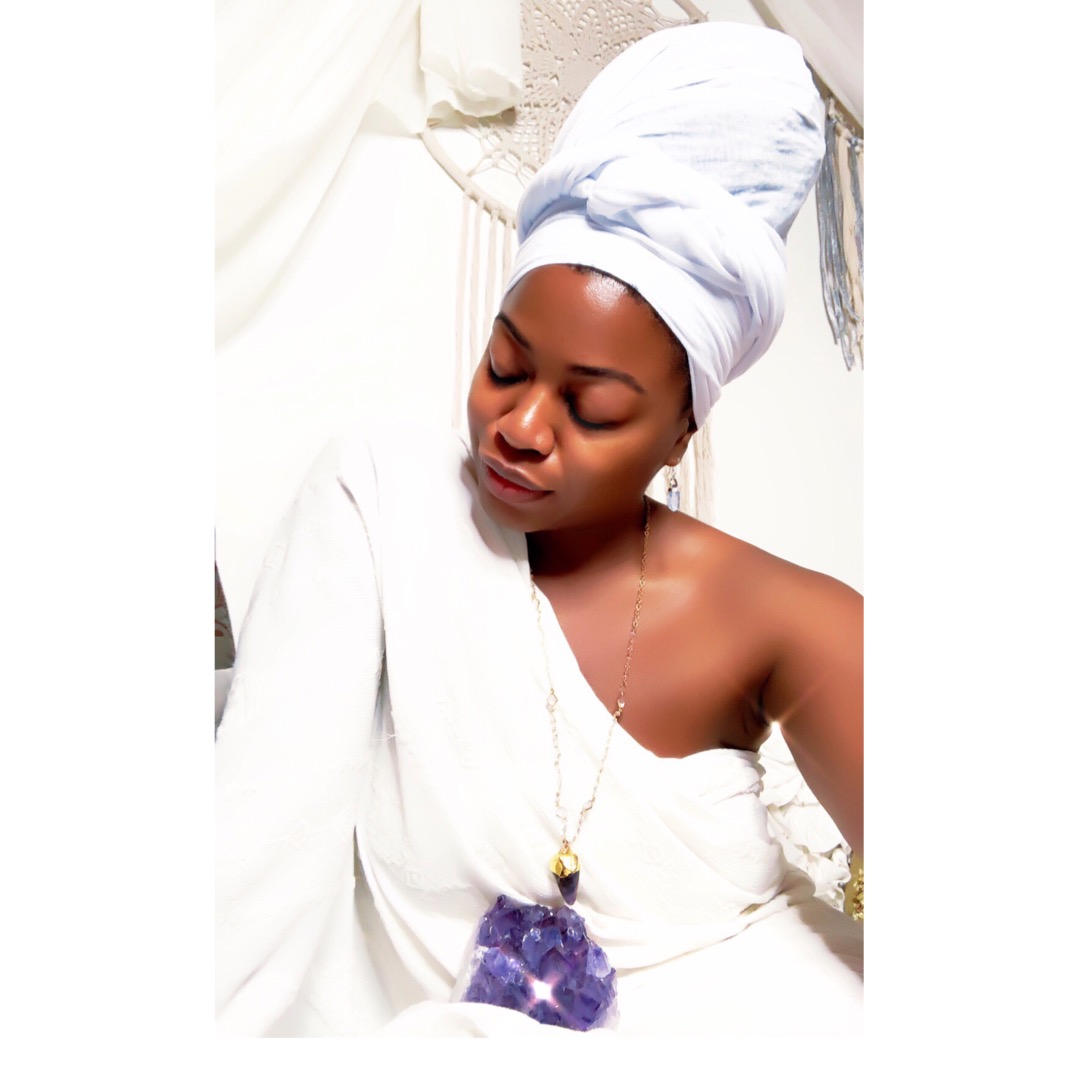 Toshia, affectionately known as the Empress of Om has helped hundreds of people, of all races, ages, ethnicities, and backgrounds to push past their fear and trauma towards clarity, to find their life's purpose. She is a Reiki Master, energy & sound healer, spiritual & trauma life coach, author, and national keynote speaker. She is the program director of a non-profit for youth who are survivors of sexual exploitation, human trafficking, and trauma. Toshia is a spiritual leader bringing people closer to their spiritual core to live a life of mindfulness and zen. Find out more about her at ToshiaShaw.com.
Course Curriculum
Welcome & Introductions
Available in days
days after you enroll
What Does the Word Love Mean?
Available in days
days after you enroll
Body Image
Available in days
days after you enroll
Frequently Asked Questions
When does the course start and finish?
The course starts June 1st until June 30th! It is a completely self-paced online course 💚
How long do I have access to the course?
You have unlimited access to this course until the end of the year - across any and all devices you own.
Thank you for trusting me with your heart and spirit. I look forward to having you in this course and sharing energy with you. You will get out of this course what you put into it! If you're ready to move towards living a life of joy filled with self-love this course will be one avenue for you to do so.
This course is closed for enrollment.